All About Brewers Organics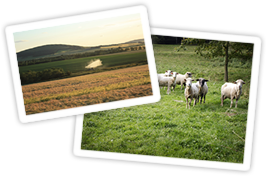 Brewers Organics is the premier organic, and locally sourced, produce delivery service based out of Milwaukee. We work not only with certified organic farms from around the country but also with our local farmers in Wisconsin who use natural growing methods but not all of our local farmers certified organic. Don't worry, we always let you know where your local produce is coming from and you control what you receive in your deliveries. We currently serve Southeast Wisconsin and Madison, but we continue to grow and add new communities. We believe in connecting families with good, organic fruits and veggies and believe there should be an option to 'conventional' chemical covered produce.
Our mission is to make organic produce accessible to everyone and to give as much back to the community as possible! We strive to create an online "farmer's market" where you can support many Wisconsin producers. We carry a wide range of local products to help us all support our local small businesses and farmers. In our shop, you will find add-on options that include everything from local meat to WI eggs, salad dressing, oils, and so much more! Each week, we donate hundreds of dollars in produce to support our local charities and food banks. Together, we support organic farmers, local farmers, small WI businesses, and help our local charities.
We believe that eating is more than just providing fuel for life- we think it's about eating good food with good people. Our society has been accelerated to a point where most people have lost contact with just how important our food chain is. We think that supporting our neighbors, promoting local business, and realizing that there are families whose life goal is to grow delicious produce and create hand-made products is a step in the right direction.
We hope you'll join us in our mission, and help make this world a better place, one box at a time.